Family Crest of House Lr'gan
(projected)
The Third Tower from the Left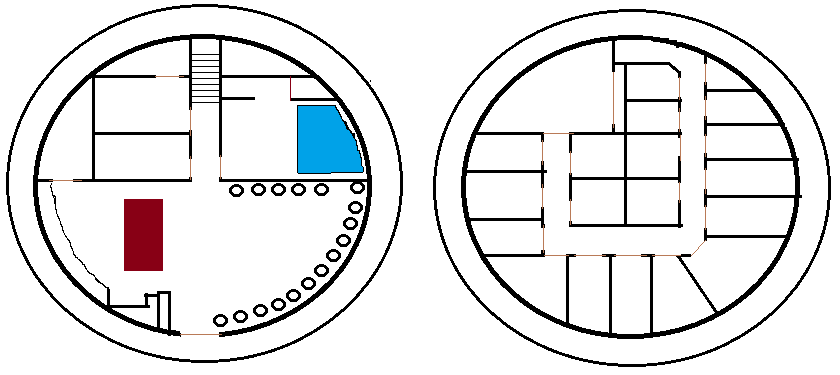 The Bloodlines
Sar'don Val'Sharen - Lillir'gan (Sr.)
Marlr'gan
Kyolr'gan
Togli'ger Val' Dutan'vir - Lillir'gan (Sr.)
Belr'gan
Togli'ger Val' Dutan'vir - Marlr'gan
Salr'gan
Nalr'gan
Togli'ger Val' Dutan'vir - Kyolr'gan
Jalr'gan
Lalr'gan
Zalr'gan
Dilr'gan
Arilr'gan
Rilr'gan
Tolr'gan
Filr'gan
Shilr'gan
Milr'gan
Lillr'gan
Unknown - Unknown
Veras
Unknown - Unknown
Grey
Kyolr'gan - Matriarch of House Lr'gan. She was the back up daughter of her mother and much like Zala'ess, expected to bare and raise her House into formation. She is a sweet female, young yet with her harsh experience, she thinks of herself as old. Her upbringing in the Dutanvir has given her a egalitarian perspective uncommon for most drow, she doesn't even mind if people are a different species. She has true love still for her dead mate, Togli'ger Val' Dutan'vir.
Jalr'gan - Eldest of Kyolr'gan's children. He has been trained since before he could read to wield a greatsword. He has always been impassioned since he could rely on his sister Lalr'gan to keep him in check with a well times punch to the face. Her learns quite a bit but is not very good at putting that knowledge into practice. He is easy going, but a fearsome opponent when serious. He has a vengeful streak spawning from his sense of honor. This lead him to enlist in the Sarghress despite his mother's wishes. He is the best the Lr'gan have to offer in terms of weapons specialists.
Lalr'gan - Heiress of House Lr'gan. She is an ambitious female that is actively trying to get her house to be absorbed into the Nal'Sarkoth. She took on the role of Sargent in most everything from training her House to advising her squad leader. Her mother opened the gates to being a part of the famed relic hunters, and when her trials commenced she was found to have blood sorcery potential. She was then trained by a Jaal'darya private tutor, brutally in the ways of life magic and the scientific method. ((she is about the same skill levels as a 1920s surgeon compared to the Jal's super science.)) He is the best the Lr'gan have to offer in terms of combat medics.
Start Time:
Chel'el'Sussoloth, Nal'Sarkoth Fortress, 1100 Moonless Age, First Moon, 2nd Day, 10th Cycle