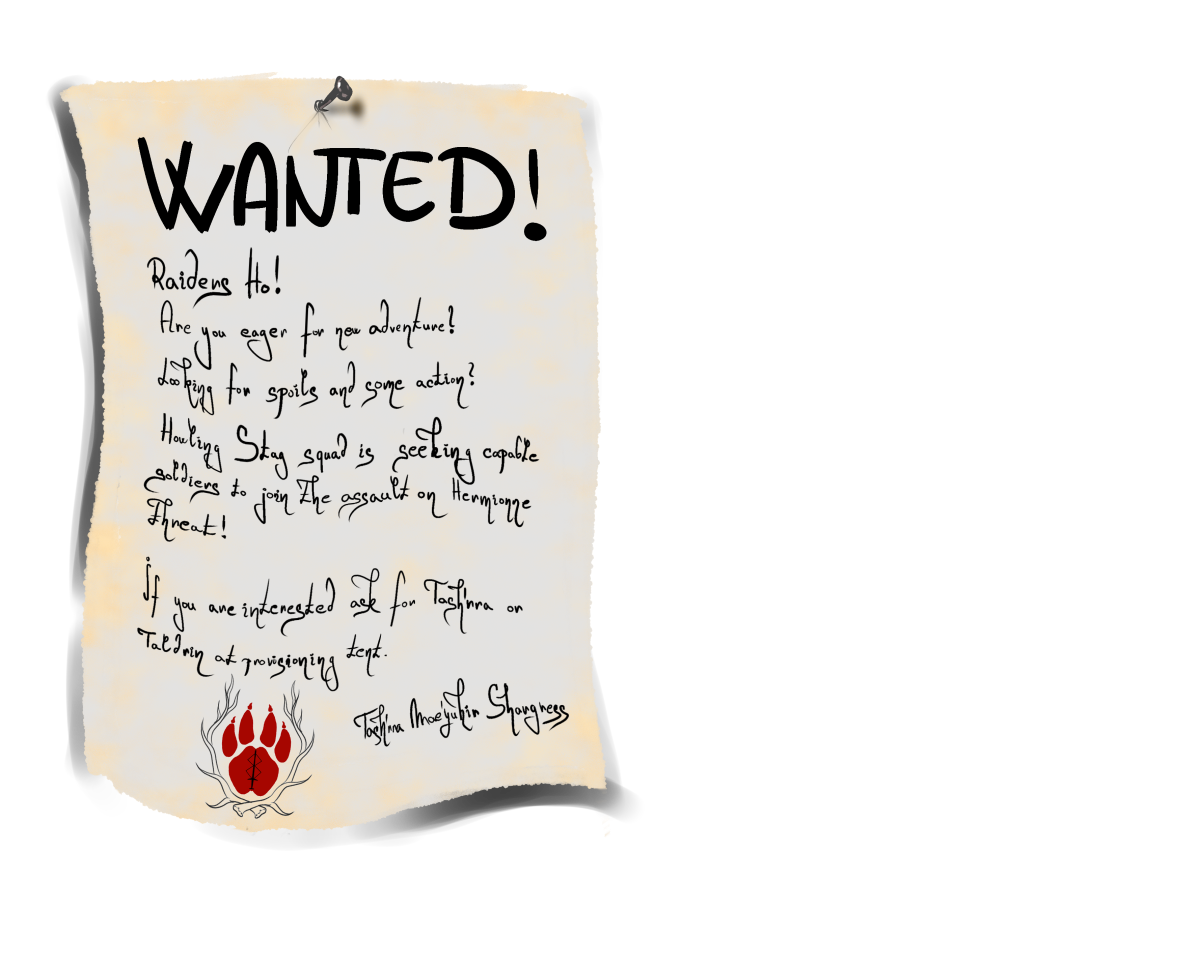 *Call to arms flyer is hanging from most of the tavern notice boards*
Greetings Hunter,
Are you eager for new adventure? Howling Stag squad is looking for capable soldiers to join the assault on Hermionne threat! if you are interested ask for Tash'rra or Taldrin at provisioning tent.
Tash'rra Mae'yukir Sarghress *signed*
*on the bottom of the note is a simple drawn "seal"
OOC - TLDR we are two Shargress soldiers looking for 1-3 more so we can party