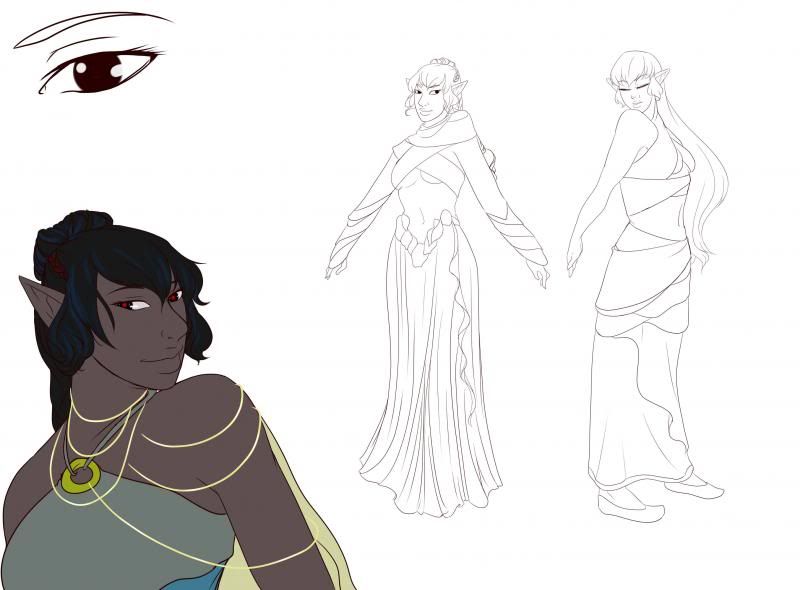 Wanted to get a more recent picture of Jan'avin up since the last time I can recall drawing her is 2011. It's been a while!
PtP is over and I want to do things with her. She wasn't on the airship, so I've written that she went back to Chel and joined up with Shiir and Ilrae at the Sul dome.
This took me about 5 hours to do. I need to get better with my time.