Technically, I draw a lot more things than this, but I've been on a DrowTales-OC kick, and this would be the forum-relevant part.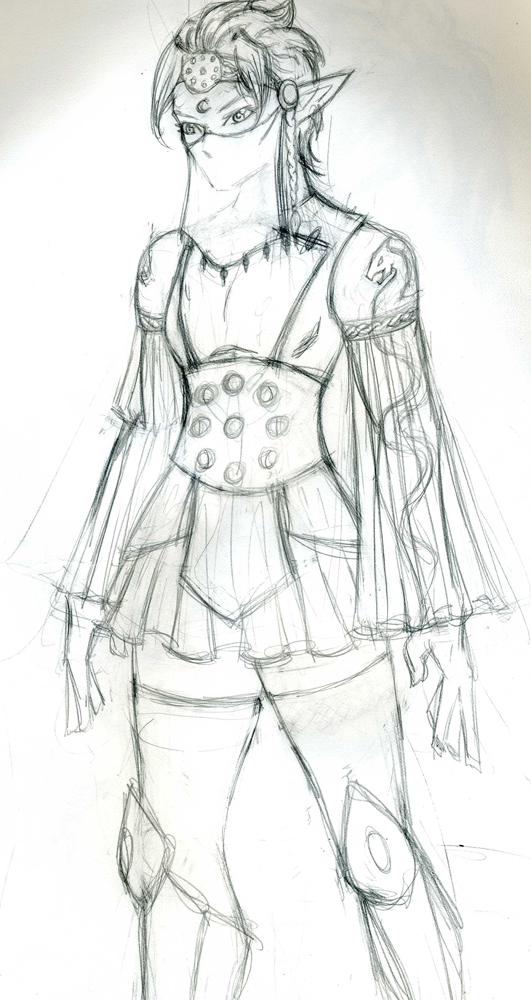 Unnamed Sharen -- I've an inkling she's a protector twin.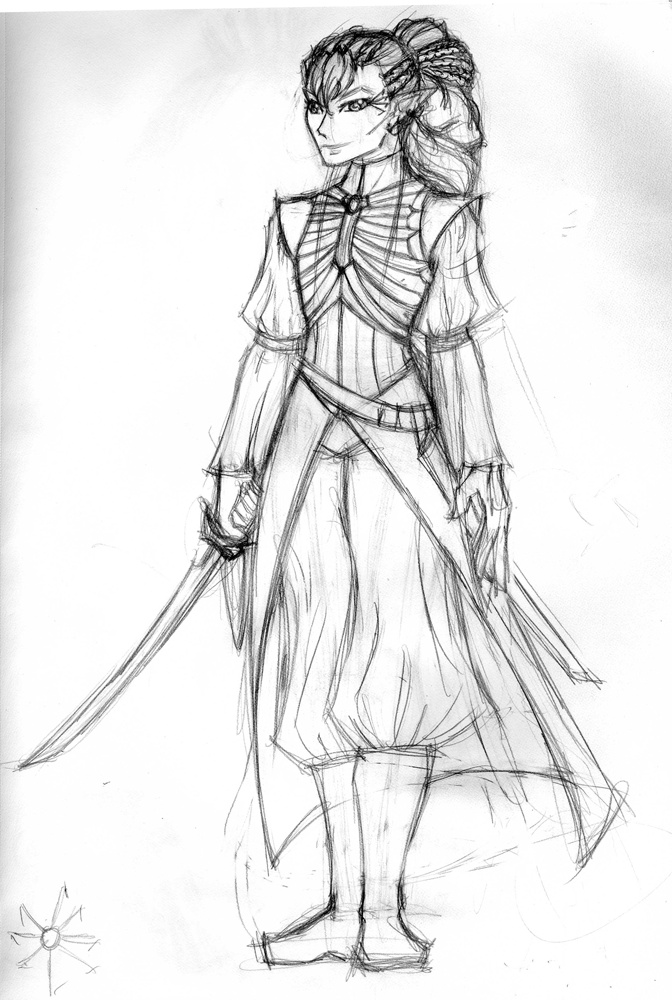 Vis'a'rynne Val'Beldrobbaen, just old enough to have graduated before the massacre and guilty about it.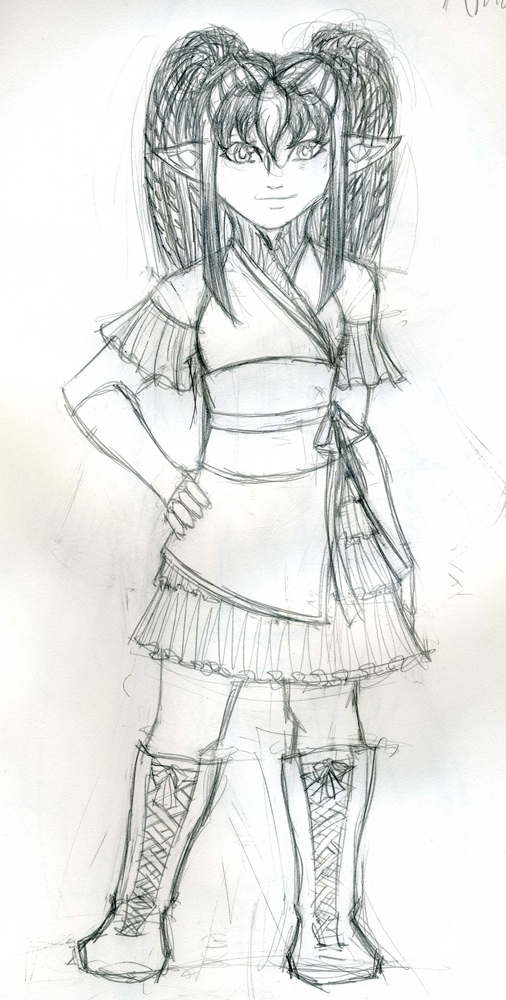 Okay, so... I totally loved 'Khala's' design with the striped pigtails. So, Perky Goth Lolita Beldrobbaen girl.
I know these are all terribly loose, but I clean up when I ink.